Technical Services
Maintenance Service
We combine the experience of our staff with cutting edge technology and solutions to bring cost-effective. Customer service and customer satisfaction are truly number one. Our customer support by expert staff is committed to providing high quality timely service, customized to the specific requirements of our customers. Although our main area is CMP and CVD, it can apply to all the semiconductor equipment.
CMP equipment

Mirra+On-trak、Mirra+Mesa、Mirra+AS2000 (AMAT)


Avanti 372M&472、AvantGaard 676&776、Auriga&Auriga-C (NOVELLUS)


EPO222 & FREX 200 (EBARA)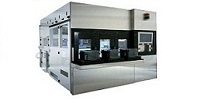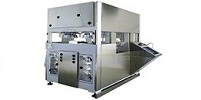 CVD equipment

Concept One-D & W、Concept Two Altus、Sequel、Speed (NOVELLUS)


Concept Three Speed、Vector(NOVELLUS)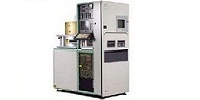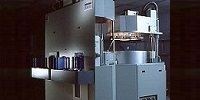 Contract Service
We offers preventive maintenance services on a contract basis and will be happy to provide you, free of charge, an audit of your existing tools complete with maintenance and upgrade recommendations.
Solution Services
Repair and Refurbish
We offers the finest and most complete refurbishment and repair service for an extensive array of product including robots, power supplies and controllers.
If you need a spare, rent a controller, rent a robot, rent a power supply or purchase new or used parts from us.
Metal and Plastic Processing
We design plastic and metal equipment for some of the world's largest clean rooms and industrial plants.


Laser Service
Processing system proposal and sales
We examine the processing conditions and the implementability required of your product, and propose and promote even processing accuracy and from a baton to proposal of optimal laser power supply and optical system and sales support.
Please refer Product page for more details.     
Consulting
We propose a variety of prototype processing, laser power supply, optical equipment and processing systems by state-of-the-art technical collaboration with European companies Class 4 Laser Professionals AG.

Visit Class 4 Laser Professionals AG Web site now!