Laser Processing
Solving challenging applications with laser micro processing!



High precision cutting and welding laser


Cutting and welding of challenging material


Highest pulse to pulse stability, efficiency and performance


Industrial laser interface and controller


Pulse shaping and pulse modulation


Maintenance free, air cooled, 1-phase power source

Our Products

Laser source - C4-150, Pulsed single-mode fiber laser 150/ 1500 W


3D laser ablation - skylaser mark20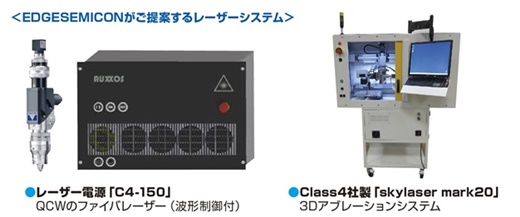 Sample Processing
We provide laser processing services (laser cutting, laser welding, laser drilling and laser micro machining) for your products or based on your requirements.

Visit Class 4 Laser Professionals AG Job Shop for more details!